WE INVEST IN YOU… and, with over 50 years of experience, we're here to offer financial strategies that make sense for where you are and where you're going. What matters to you is our priority.
At ISG, we help you prepare for the future, identifying opportunities that can build and preserve wealth. First and foremost, we'll get to know you—your background, your aspirations and your financial path. With an understanding of your story, we'll customize a financial plan with your best interests in mind.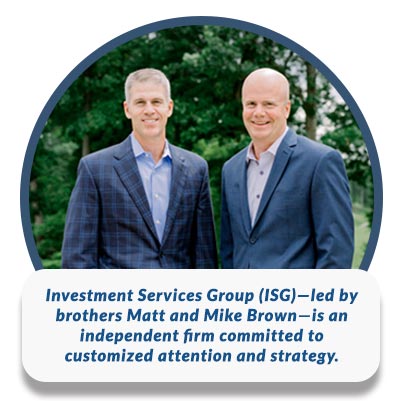 Your Trusted Advisor
Why Clients Partner with ISG:
You've become uncomfortable with or have questions about managing your investments.
You're juggling a variety of different things—kids, work, school, household, hobbies, etc.—and need to delegate your financial management to someone you can trust.
You've gone through a life event—divorce, marriage, retirement, inheritance, etc.—that could change the trajectory of your wealth and future years.
You want a proactive financial partner who will lead the charge while prioritizing your goals and personal circumstances.

At ISG, we are:
Committed
We are dedicated to your best interest as we build a trusting relationship and define your personal financial strategy.
Knowledgeable
We remain informed in order to advise you on a long-term strategic plan and understand that as your life evolves, so will your finances. We're professional, but always approachable when it comes to your thoughts and questions.
Active Listeners
The entire ISG team sincerely cares about your well-being: mentally, physically and financially. Your experiences with us will always be personalized, and we strive to truly listen to what you have to say. It's your story that matters most, and we genuinely look forward to hearing it.
Available
We're often described as accessible and responsive. We're present day in and day out, ready to answer your phone calls and guide you through life's moments and milestones.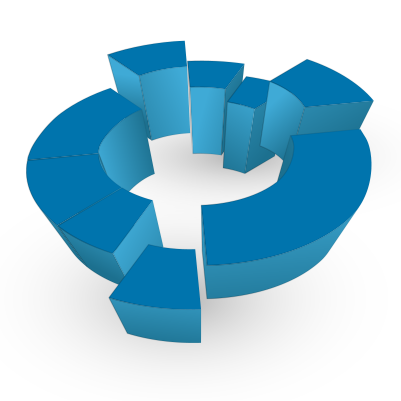 From Conversation to Connection
Conversation
An initial conversation to learn more about you, your story, and what you are seeking from a financial advisor.
*No financial documents needed at this time 
Assessment
An in-depth look into your current circumstances and finances to gain insight and perspective as to how we can help you work toward achieving your financial goals.
*Review of documents required
Customization
The creation of customized strategy designed for you, for your future and for your overall financial well-being.
Connection
Personal and collaborative maintenance and evolution of your financial plan, built on trust and a strong working relationship.
The ISG Way
A team of professionals dedicated to your success
At ISG, we believe a solid financial plan is the foundation on which financial independence can be built. That's why your dedicated team takes time to get to know you, your family, your goals and any challenges you may face on your path to financial confidence.
ISG's custom financial planning helps you:
Make decisions that span your financial needs and are in line with your goals.
Keep more of your wealth by minimizing taxes.
Identify and avoid risks that could erode your wealth.
Determine your risk tolerance and wisely invest.
Budget, save and invest appropriately.
Assess your progress on a regular basis.
Once your financial plan is up and running, we consistently monitor and adjust it as necessary to keep up with your ever-evolving life and goals. We touch base with you regularly to discuss how new regulations, economic factors and changes in your personal financial situation may impact your plans.
We succeed when you succeed
When you choose to partner with ISG, you are partnering with a firm that is fully independent. We own our firm, offer no proprietary services and do not have investment banking relationships. We selected this business model to best advise you while preventing conflicts of interest.
We take time to understand your goals for the future and implement a wide range of financial planning strategies to optimize your portfolio, simplify your financial decision-making process and capitalize on opportunities.
Our Resources are Your Resources
We provide broker dealer services through LPL financial and Registered Investment Advisory services through Private Advisor Group.  This allows ISG to offer the full spectrum of products and services across all aspects of wealth management.
As an industry leader, LPL Financial provides us full scale solutions and research. Learn more about LPL Financial
Contact Us
If you'd like to receive more information or inquire about our services, please fill out the form below and click the "submit" button.